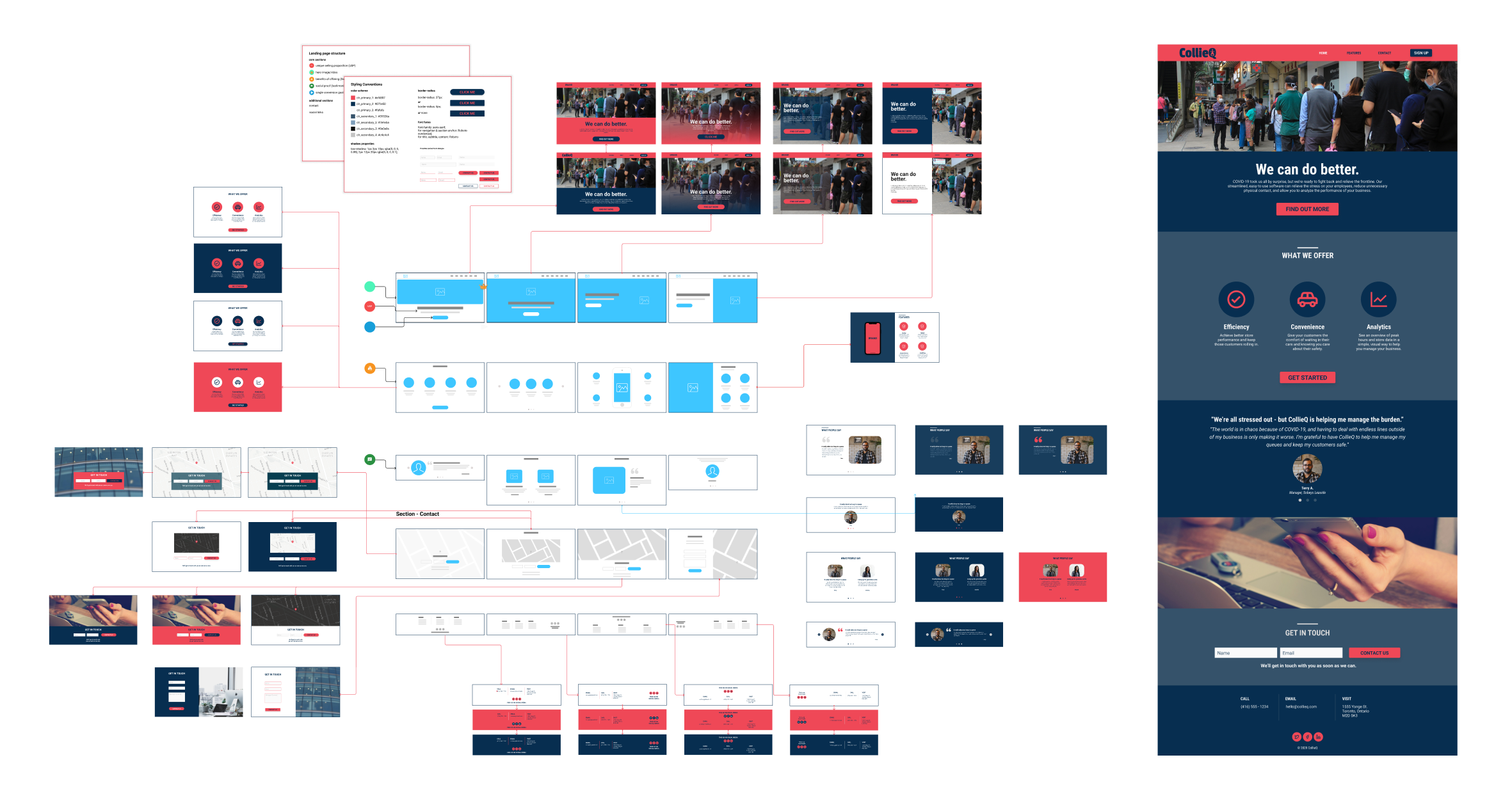 CollieQ - Landing Page
My team and I created a web and mobile app to assist businesses with social distancing, queue management, & metrics tracking, and later created this landing page to showcase our solution.
We first settled on a layout by designing different versions of each page section, then we developed the brand name, logo, and colour palette, and injected it into our wireframes. We explored various combinations of colours to see which ones would work the best, and then merged all the sections to create the final landing page.

Pixie - Landing Page
To showcase features of my case study project, Pixie, I designed a responsive landing page by first designing each section according to the content I wanted to include. I then created mid-fidelity wireframes, and later added assets, copy, and colour to develop the high fidelity prototype.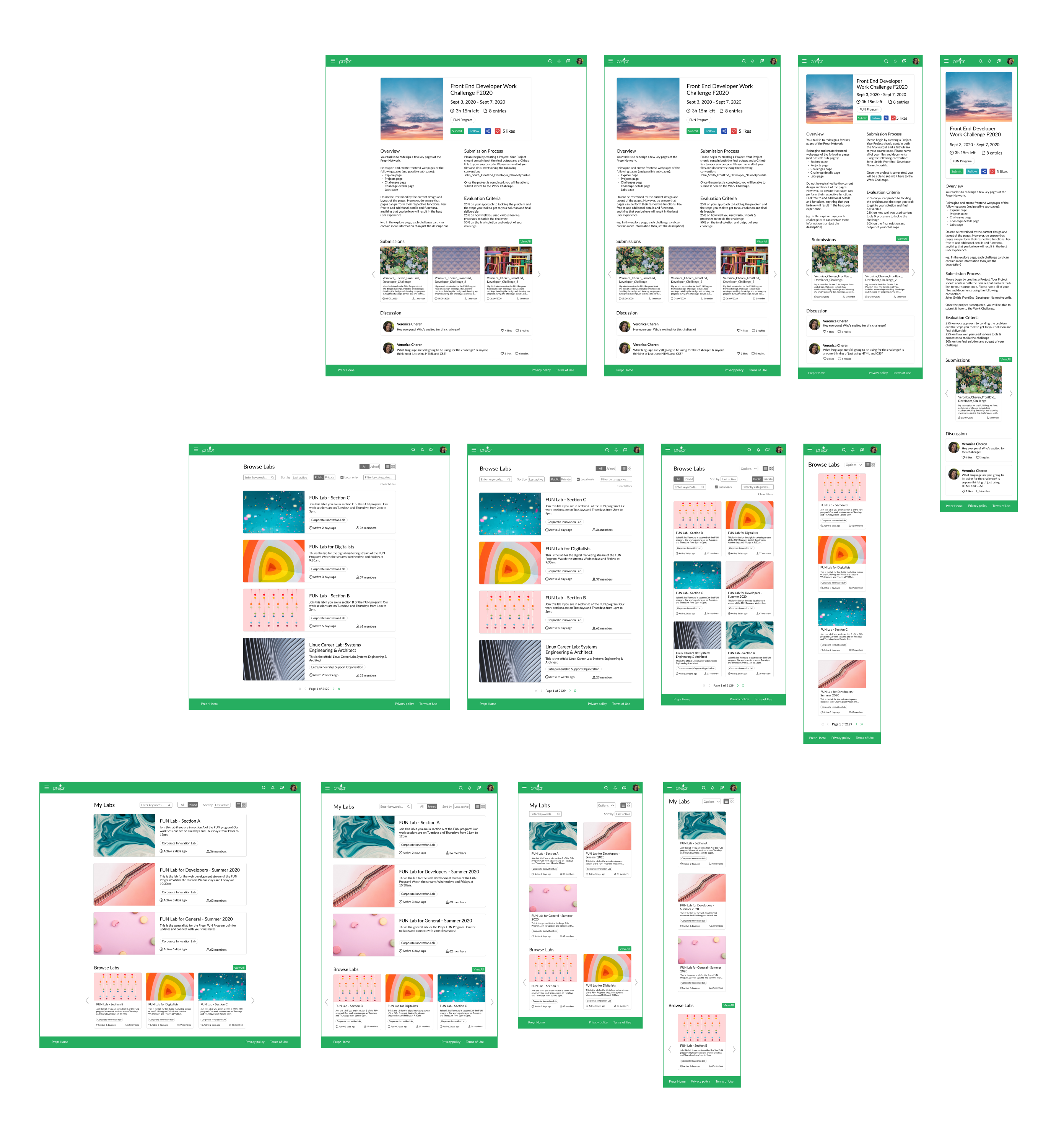 Prepr - Responsive Redesign
I challenged myself to redesign the Prepr Labs website during my Web Development and Marketing course. I created responsive elements to reuse throughout, like expandable cards and menus, so the layout would remain consistent throughout the pages, regardless of viewport size.